Teacher and Student Portal
Solutions for Teachers and Students
Get essential anatomy, simulation and task training models quickly and efficiently.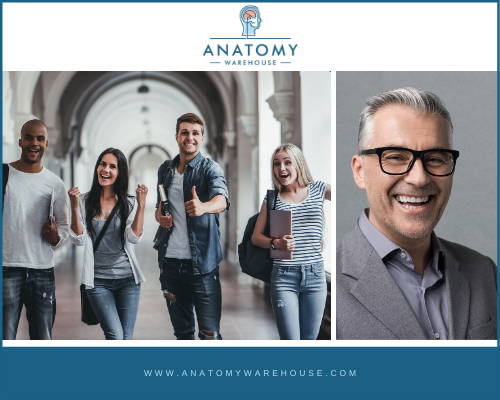 Anatomy Warehouse is dedicated to providing students and teachers with the products they need to keep education going, even at a distance.
We have programs in place today that can help students and teachers get direct access to anatomy models and clinical task trainers. Working with some of the largest universities in the country, we are shipping products directly to students at home, ensuring students can virtually work alongside their peers and teachers - or, at their own pace.
If you are a teacher or student who needs help finding the right solutions for your distance learning program, fill out the form below. A member of our team will reach out to set up your account and work with you to get access to the products you need now.
Together, we will ensure tomorrow's healthcare workers are ready for anything.
---
---
on Orders of $100+ or
$6.99 Flat Rate Shipping!
Scheduled Delivery Available
Our Support Team will always make sure your specific delivery needs are satisfied.
Anatomy Warehouse prides itself on unmatched Support Services.